Year 6s arrive at PGL Borreaton Park, Shropshire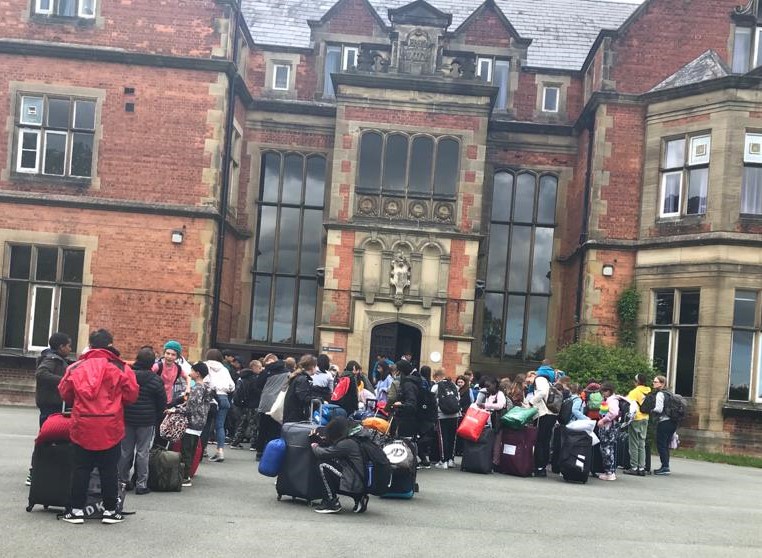 Yesterday, the children arrived safely at PGL Borreaton Park. Our group is staying in the main house which interestingly is an example of a Victorian 'calendar house'. The main house was built with architectural features representing the number of days in the week, weeks in a month and months in a year etc. It has 12 chimneys, each with four stacks and seven pots, 12 main bedrooms, 52 doors, seven staircases and 365 windows.
This morning, staff reported that the children all slept very well but were up far too early! Over the coming week, this will no doubt change with earlier falling asleep times and later waking up times. This morning the children were taking part in Raft Building, High Ropes and Archery.
Click on the link below for a panoramic view of the site: